Call us:
218-764-2827 office
218-839-4728 cell
Septic systems are our specialty. With almost 30 years of combined experience, Reid's Backhoe has multiple highly trained and licensed septic installers on staff to provide you with the highest quality septic system. Working together with our team of experts in the field, we are so confident in the septic services that we provide that we offer a 20 year warranty on new installation! We have been installing QUALITY septic systems in Central Minnesota for for 15 years and have not had to replace one yet!
We don't care if you call us first or call us last, just give us a call before you make a final decision on your septic installation. We understand what a huge financial obligation a septic system is and our #1 goal is to provide you with one that lasts! We would love to earn your trust!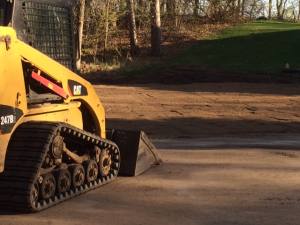 Reid's Backhoe provides a full line of city sewer and water hook up services. Our team is home to multiple Certified Pipe Layers licensed through the state of MN. If you need a repair on an existing line, or you are moving to a neighborhood requiring new service we can "hook" you up! Heck, we'll hook up the whole street at a discounted rate. Don't forget to call us for your city sewer and water needs.
COMMERCIAL SEPTIC SERVICES
Throughout the years, Reid's Backhoe has provided custom septic services to several commercial establishments including resorts, restaurants, and seasonal campgrounds. During continuing education classes last winter we learned that resorts and seasonal campgrounds are going to be the target of the Minnesota Pollution Control Agency enforcement in the coming years. We know it is important to all of us to to do our part keep our beautiful lakes clean and preserved, and compliant septic systems are a huge part of that.
If your resort or campground is in need of services to stay in compliance or to keep your guests coming back year after year call Reid's Backhoe. We will work closely with our trusted team of experts in the field and get your dirty work taken care of so you can focus on relaxing!