Call us:
218-764-2827 office
218-839-4728 cell
GENERAL EXCAVATING
Reid's Backhoe offers a full line of general excavating services to meet your needs.
From a small garage pad or basement to a large commercial building site let our experienced team provide you with a quality site to rest your foundation. It is no secret that a foundation is only as sound as the ground it sits on, so make sure you call Reid's Backhoe before you start your next building project.
Need a few trees removed for your new garage? Or maybe an entire lot cleared for your your dream home? With our wide range of updated equipment and fleet of trucks, your land clearing project and cleanup will be completed in an efficient and safe manner.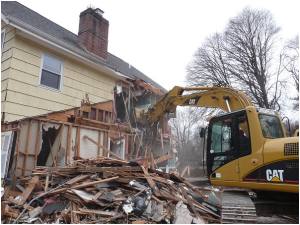 Need to get that old building out of the way to get started with your new project? Reid's Backhoe provides an experienced team and full line of equipment and trucks to make that happen. We are happy to demolish and dispose of any residential or commercial property you need to remove.